Commercial Furnace Repair
Looking For Residential Heating & Furnace Services?
Improve the Climate of Your Business
Serving Birmingham, AL and Surrounding Areas
No matter what kind of business you run or commercial property you own, you need to keep your employees or tenants comfortable. If the heating goes out in the middle of winter, you are responsible for fixing the heating quickly so that everyone can get back to work in a comfortable environment. At Service Tech we offer commercial furnace repair in Birmingham, AL.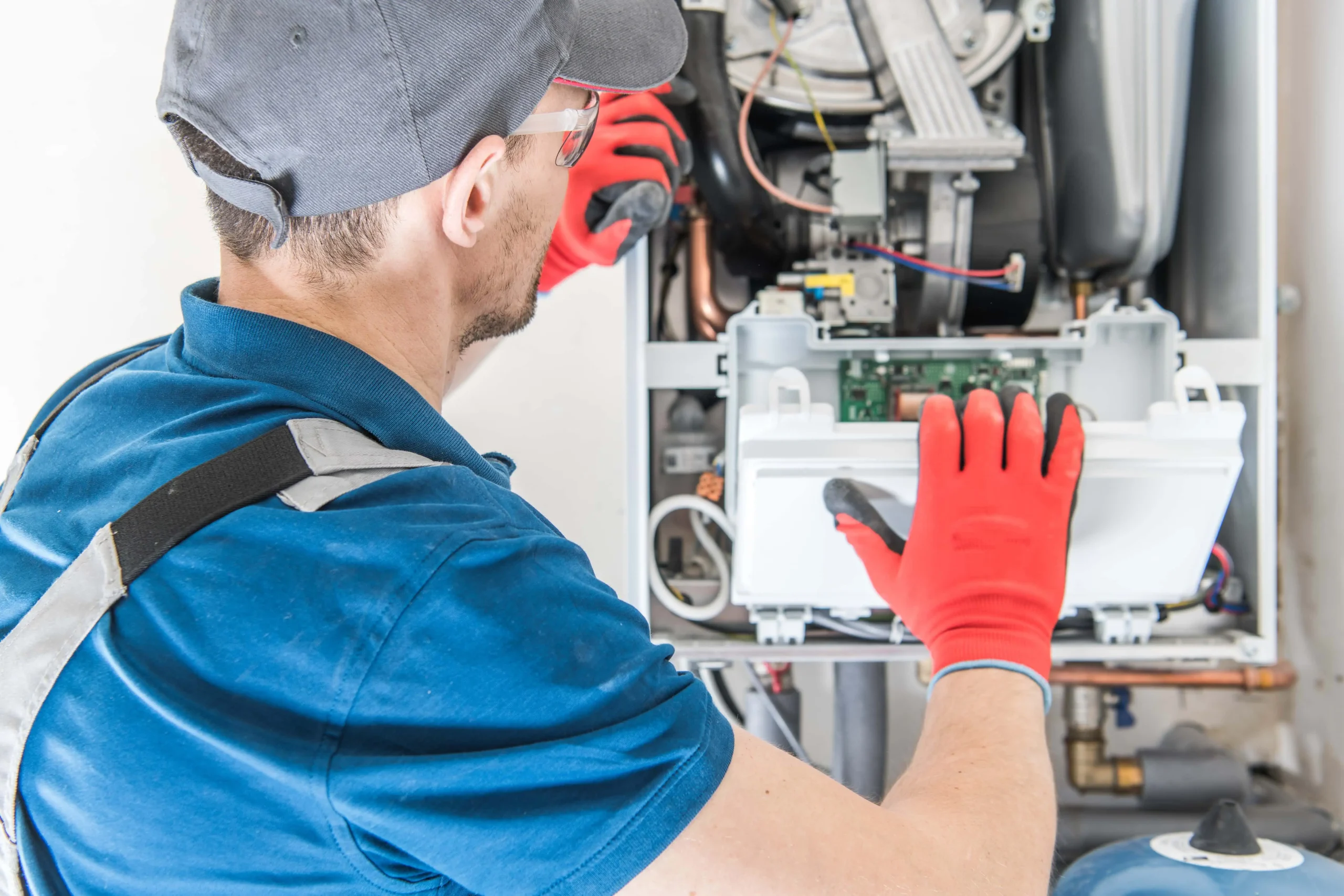 Contact the Experts at Service Tech
Please let us know what we can assist you with today!
We have over 30 years of experience in the HVAC industry, so we know about the kinds of issues that commercial properties run into — and how to fix them. When you need commercial furnace repair, give Service Tech a call.
When you own a commercial property, you are responsible for ensuring that the property is in good condition whether you rent the property or work there yourself. And if the employees at your property can't get their work done because they are too cold, you are responsible for arranging the necessary furnace repairs.
Service Tech wants to make this easy for Birmingham, AL, business owners to do, which is why we offer our furnace repair services 24 hours a day, 7 days a week. We can come to your location anytime so you can enjoy a warm and comfortable work environment without having to wait for business hours or miss time at work.
Service Tech
offers full-service commercial
furnace maintenance services
, including commercial furnace installation and repair. Because we have a staff of licensed, bonded, and insured technicians and offer 24-hour service, you can rely on us to solve your furnace issues quickly and professionally.
If you need commercial furnace repair in the Birmingham, AL or surrounding areas, contact
Service Tech
today. You can reach us by phone at
(205) 488 4714
 or via the 
contact form
 on our site.
A Commercial and Industrial Heating Contractor You Can Rely On
If you're in or near the Birmingham area, Service Tech is the name to remember for commercial heating services. Give us a call for:
Installation
Maintenance
Repair
Replacement
And be sure to keep in mind that we can also help with your building's cooling system plus many other commercial services like:
Industrial refrigeration
Industrial heating
Commercial plumbing
Attic insulation
Mechanical control systems
We're just one call away for emergency service on your commercial heating system. Our service area covers most of central Alabama on the commercial side, so give us a call to request service or visit our contact page.
Additional services you may be interested in.
Who Is Responsible For The HVAC System In A Commercial Lease Building? When you lease a commercial space, there may be certain repairs and upkeep items you and the landlord work together on. It can be a part of your business strategy to lease a space and rely on...