AC Repair in Birmingham, AL
Looking For Commercial Cooling & Air Conditioning Services?
As temperature rises during the hot summer months, problems with your air conditioning unit can result. If you want to have a cool, comfortable summer with a properly functioning unit call Service Tech Whether you need air conditioner maintenance, emergency repairs, or scheduled installations our expert technicians are dedicated to keeping homes comfortable and cool in Birmingham. Our trained and experienced technicians can handle a wide range of residential and commercial air condition services. For skilled repair in Birmingham, Al contact Service Tech and we'll have your home perfectly cool in no time.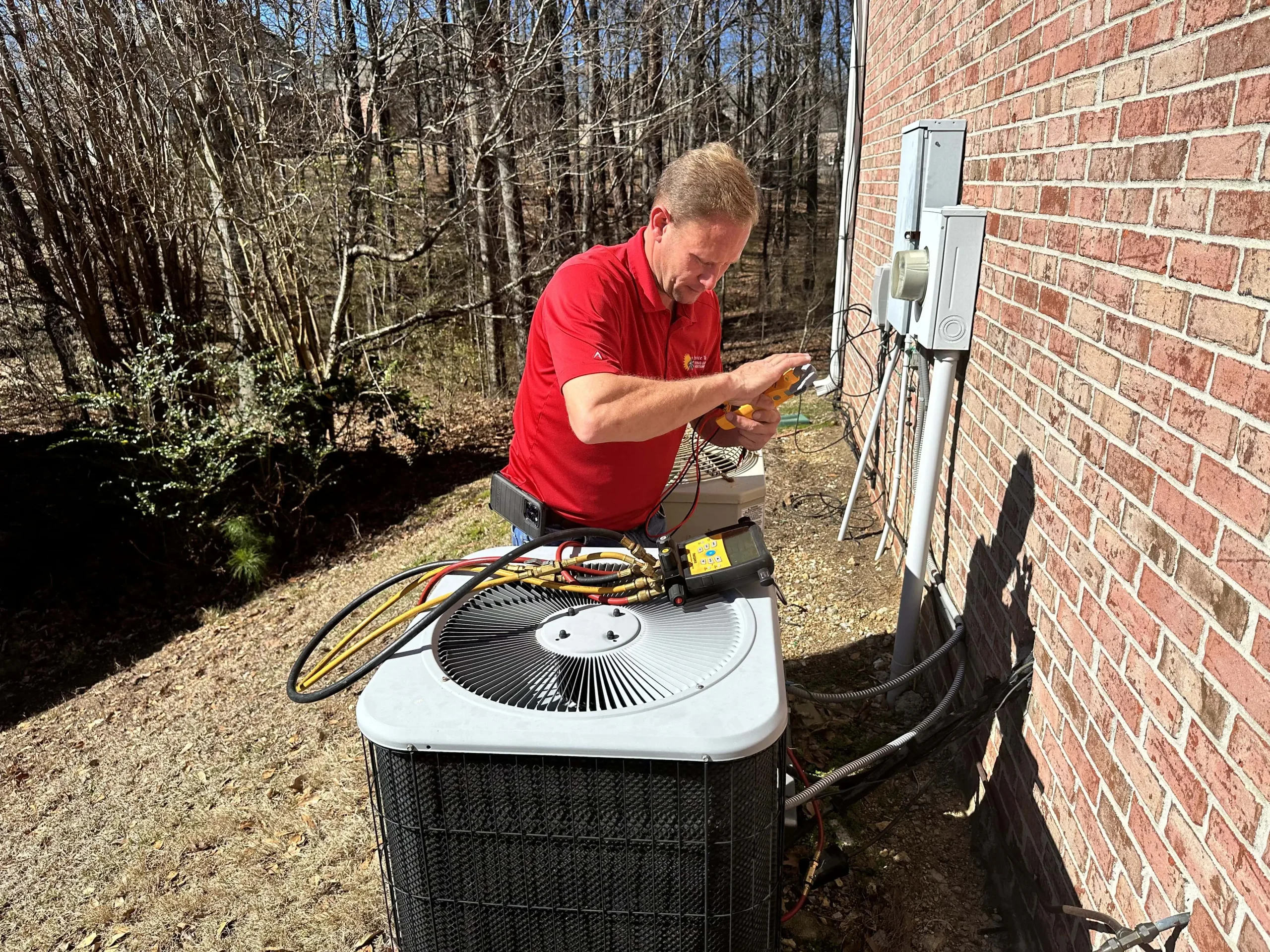 Contact the Experts at Service Tech
Please let us know what we can assist you with today!
If you don't have a pool to stay cool then call Service Tech to make sure your unit is working properly.
Call our Birmingham cooling techs today at (205) 488 4714 to schedule your estimate. We're available 24/7 for emergency service, so call us anytime!
Service Tech Keeps Communities Cool — One Home at a Time
As Birmingham's heat and humid air can sometimes be too unforgiving, Service Tech continues to uphold its three-decade tradition of keeping communities cool by delivering dependable HVAC services.
Whether you are planning to equip your home with a new air conditioning unit or repair clogged ducts, the company's top-rated technicians are here to help.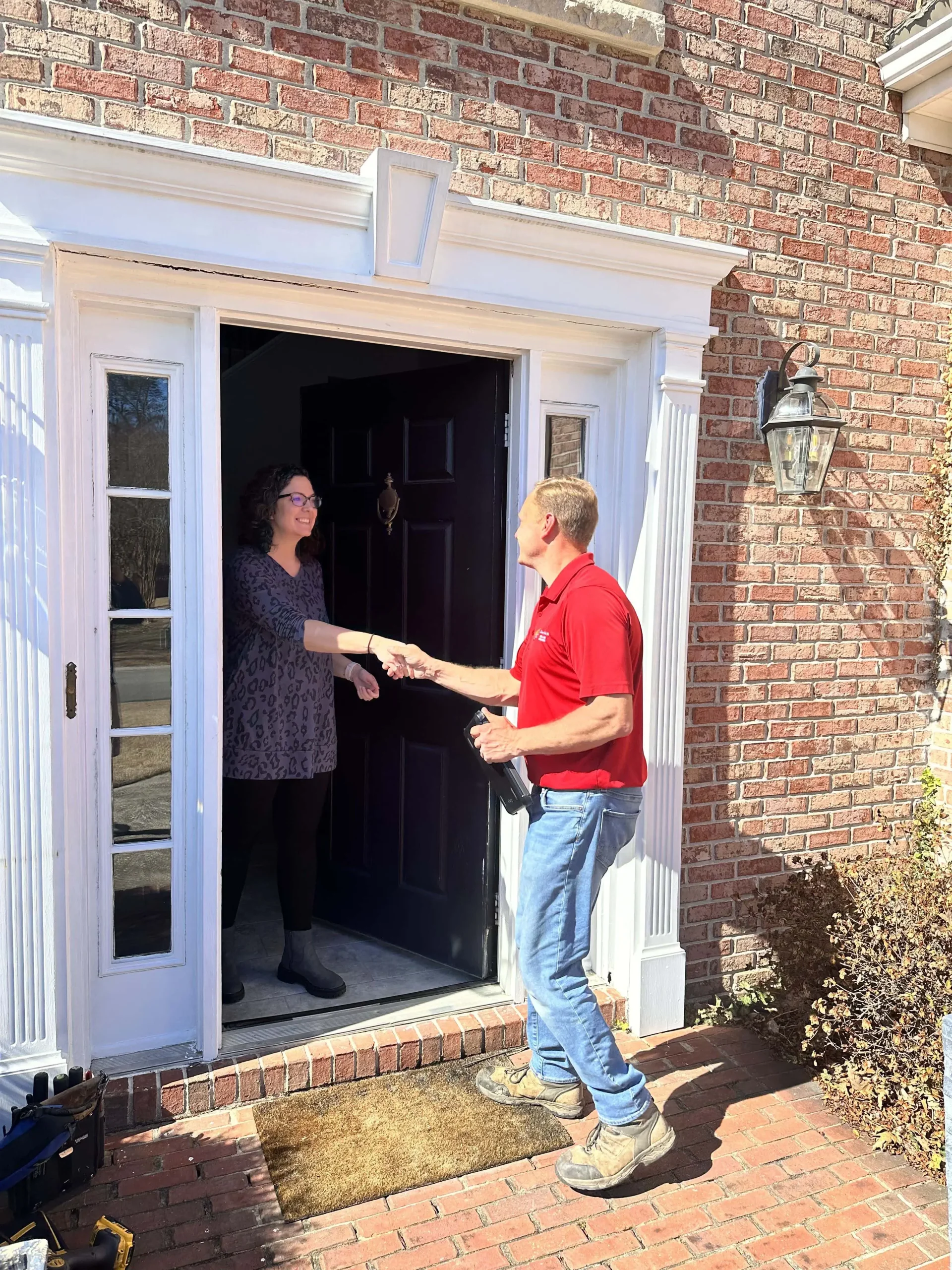 Affordable HVAC Services for your Home
As a family-owned and operated business, Service Tech knows how essential it is to have a residential space that's comfortable to live in. One way of keeping your abode a wonderful place is to have an air conditioning unit that is in good working condition. Here are the residential HVAC solutions we provide at affordable rates:
Consultation. Our HVAC experts will help you choose which system best fits your home, household lifestyle, and budget.
Installation. If you are planning to install a new air conditioner, our experts are available 24/7 to assist you. Service Tech workers are duly trained to comply with the manufacturer's guidelines when installing a new HVAC system in a residential property.
Repair. From diagnosis to the actual repair, our array of experts in Birmingham can render prompt services to air conditioners from all major manufacturers.
Maintenance. Service Tech offers maintenance agreements that allow customers to tap our expertise in improving the efficiency and prolonging the life of your HVAC system.
Types of Residential HVAC Systems We Cater
Each house is equipped with different types of HVAC systems. At Service Tech, we pride ourselves in our experience spanning three decades providing unparalleled air conditioning solutions — whether what you have is a split system, its hybrid counterpart, or a packaged HVAC system.
Packaged. Perfect for compact homes, this system — popularly used in Birmingham

 

— intricately puts the air conditioner, heat pump, evaporator, and fan coils in one easy-to-install unit.
Split System. As its name implies, this commonly installed HVAC system has two components — one located inside the house and another outside — that work hand in hand to carry cool air throughout your home.
Hybrid Heat Split System. A modern spin to the classic split system, this energy-efficient equipment uses a heat pump to allow electricity to fuel the system and cool (or heat) the refrigerant.
In need of expert and prompt HVAC services for your home? Beat the Birmingham heat and entrust your air conditioning concerns to the hands of kit experts. Get in touch with us at Service Tech by calling (205) 488 4714.
Birmingham's Premier Heating & Cooling Solutions
Need simple repairs, inspection, or the full replacement of an old system?
What Birmingham homeowners and their neighbors need is Service Tech a leader in all things heating and cooling and emergency services available 24/7. We're a family-owned and operated business bringing the latest and best technical procedures and solutions for your heating and cooling systems, at any budget. Our team is all about making the home as comfortable as possible, lowering utility costs, and showing everyone what cost-effective, dependable, cooling choices are all about.
If it's time to replace or inspect your HVAC equipment, give Service Tech a call. Our seasoned techs are ready to help evaluate the equipment you have and will provide the best options for your home.
Best in Class
A/C and heating systems, when managed responsibly, are affordable and wonderful additions to the home. A new unit can help with lower electric bills, exceptional air quality, better temperature variability, and remote access via smart thermostat controls. These systems increase the value of the property. Environmentally, Energy Star certified air cooling systems provide higher efficiency and utilize less energy than older models. This conserves natural resources.
—The technology behind air cooling systems continues to grow with the demand for better efficiency.
Service Techensures our team has the knowledge necessary to take care of your needs. That means training and more training, re-certification, and a history of quality customer service. When you call us, you can expect the best. 
Our team is familiar with the latest HVAC systems, repairs, installations, and control methods. We install and thread gas piping, organize duct systems, and manage ventilation, using the safest and most reliable techniques.
Our clients' comfort and care come first. And that's not just for their home. It's as much about the relationship between the client and our techs as anything. It's important to us the customer thoroughly grasps what needs to be done and how we'll do it.
Prevention is key to maintaining reliable HVAC systems. We encourage each customer to have regular inspections to avoid unwanted and costly management later.
Expect solutions deployed as quickly as possible. Using all the latest testing equipment, we identify, brainstorm, and implement in a timely, effective, and safe manner. No one wants to sit around waiting for things to return to normal, so we work to not let that happen. Expect your heating and AC back online pronto.
Pick Up the Phone and Call Tech Service
Here in Birmingham and the surrounding area, if you need work on your residential cooling systems, you want to dial (205) 488 4714. Available for emergencies 24 hours a day, 7 days a week, Service Tech can make simple repairs, install a new system — and everything in between. We're ready to do the job!
Additional services you may be interested in.
QAir® Perfect 16 Air Purification System — #1 Rated Whole-House Air Purifier
As leaders for Birmingham Alabama HVAC, we want to set an example in bringing the best possible air quality to families like ours. That's why we partnered with IQAir® to bring you the world's leading whole-house air purification technologies. IQAir® dealer, Service Tech provides medical-grade air purification for your home. Service Tech is Alabama's ONLY IQAir® licensed dealer and installer.